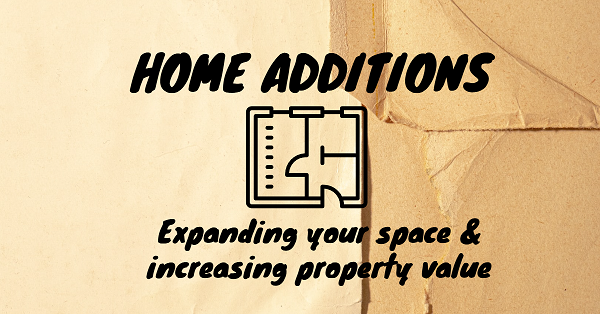 Thinking of selling your home? Perhaps your life is changing, and you need to expand your property. Regardless of the reason, home additions can be an excellent investment in your home. Here are some of the most important things to know:
Are room additions worth the cost?
Home additions can significantly increase the value of your living space. Resale value increases with extra square footage, especially if you add bedrooms or bathrooms.
If you're not selling, consider that room additions also increase personal value to your space. If you and your household enjoy gaming or watching your favorite movies in style, you might add a media room. If you want more natural light at home, a sun room addition might be more your style.
Building up or out?
It is usually less expensive to build out versus building up on an existing home. When building up, additional building codes may apply. You may also need to spend more on materials. When you build out, you can use the property space you already have.
For example, you can build out an in-law suite in your existing backyard. If you were to build up instead, it could involve construction of a whole second story. This construction may interrupt your daily flow and cost more than you bargained for.
How much to build on an additional room?
The price of a room addition varies on room size and cost of material per square foot. The quality of the materials is also a big factor in addition costs. For example, you may decide to add a guest room. If the materials are kept at standard, you may spend less money.
On average, room additions can be around $80 to $200 per square foot. In addition to the cost of the materials needed, you also have to pay for labor costs, permits and contractor fees.
Planning for a room addition
When planning for a room addition, consider the end goal. What do you wish to get out of this? Extra space, a new laundry room, more storage? Next, consider your budget. Setting a budget helps you better evaluate the current resources you have, and can also prompt you to seek additional financial assistance if necessary.